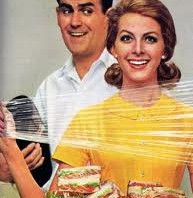 Ooooh fun times today.
We discussed his level of experience, his boundaries and my preferences.  I made him strip completely for me.  While I was sitting on the edge of the massage table I had him stand in front of me while I began feeling all over his torso and crotch checking for sensitivity and beginning to mildly stimulate him.  He was already completely hard as a rock and standing at attention.  I made him shiver and quiver a bit before getting my velcro cuffs and securing his hands behind his back.  Then I sat in front of him again and got a little more aggressive with his nipples and nuts.  Standing next to him I pushed him face down onto the massage table so his but was in the air and I started warming up his ass cheeks while I firmly held his head in place.  He still had his hands behind his back.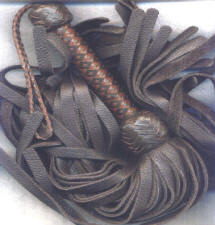 I was ready to give more vigorous attention to his backside.  Unclipping his hands, I had him lay down face down on the table.  I finished my attention to his buttocks spanking with my hand, scraping with my fingernails, and finally using the soft leather crop on him.  Such a beautiful red heart shape:)
Having him stand up, I grabbed my rope and tied it around him in a chest harness.  I tightened it to the point of making his pecs stick out taught so I could rough up his nipples.  Sitting him on the edge of the massage table, I had him lean back.  I cut a length of fresh clothesline and tightly wrapped up his cock and balls, first around the base of both and then between the two separating them a bit.  I took the ends of the line and looped them through the chest harness and pulling them tight.  Now his cock and balls were super at attention!  I topped that off with a few slaps from the flogger before having him lay down face up.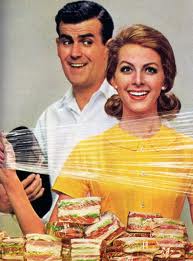 I wanted to get him opened up and bound so that he couldn't get away.  I got out the saran wrap and wrapped each hand individually and then together creating handcuffs.  I put restraints around each thigh and connected a strap to each leg running the strap underneath the table.  I tightened the strap until his legs were spread as far as he could get them.
Getting out my clothespins, I put them up his crotch starting from just above his anus and ending on the soft flesh of the bottom of his dick.  I decided to reward him for being such a trooper by giving him some pussy to lick.  Squatting over his face for him to lick my pussy I leaned back and played with the clothespins.  I liked feeling him squirm as the shocks of pain ran through his body.  I know he liked it too since he maintained a rock hard erection.
I was pretty worked up and wanted to make use of that dick.  Getting off his face I stood next to him removing the clothespins one at a time rewarding each jolt of pain endured with a wet sloppy kiss.  I wanted more pussy licking before using his cock and climbed on top of him in the 69 position receiving his oral service until I couldn't take it any longer.  Slapping a condom on the exposed part of his cock I climbed on and began fucking him just the way I like it.  He was super hard and swollen and the rope at the base of his cock added to the the sensation.  Also extremely thrilling was knowing how good and hot my pussy felt but at the deep part of every stroke his nuts were getting squished against the clothesline.  He was feeling good good good PAIN with every hump.
When I was ready to really ride him I took off the cock and ball bondage.  Getting the lube, I ground against him in total pleasure taking my time to please myself.  Finally he couldn't handle it anymore and shot his load into the condom.
I let him up and we got cleaned up. Hope to use him as my human dildo again sometime soon.