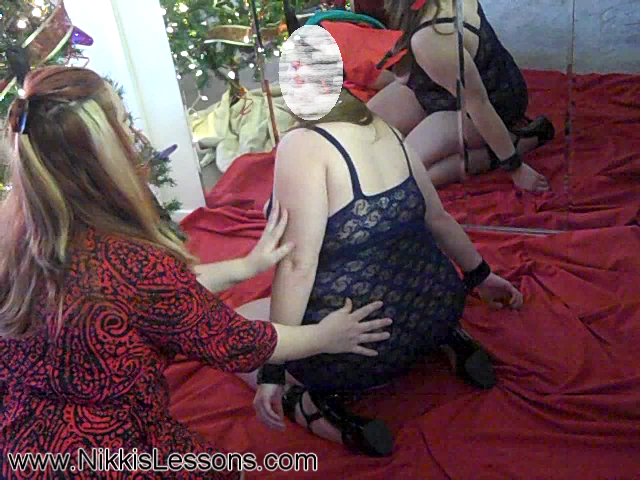 I just finished editing this video from last December and I thought you would enjoy it.  Here are some pics from the video:
Want to see more?  You can see the preview for free by registering at NikkisLessons.com.
Once you register you can go to the "Video Previews & Articles" tab on the upper left hand side.
You'll see pics from the latest posts scrolling by.  Just click on the one mentioning "Naughty Elf Sexual Role Play" and you'll be brought to the post with the preview.
If you want to see the entire video you can become a member of the site or get access to that video individually.  All the instructions will be right there.