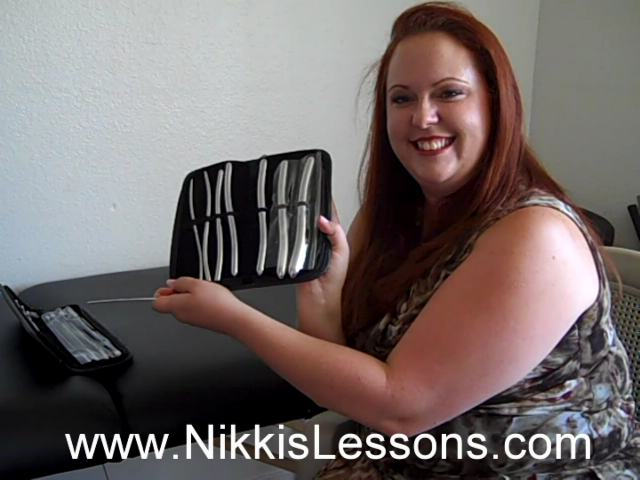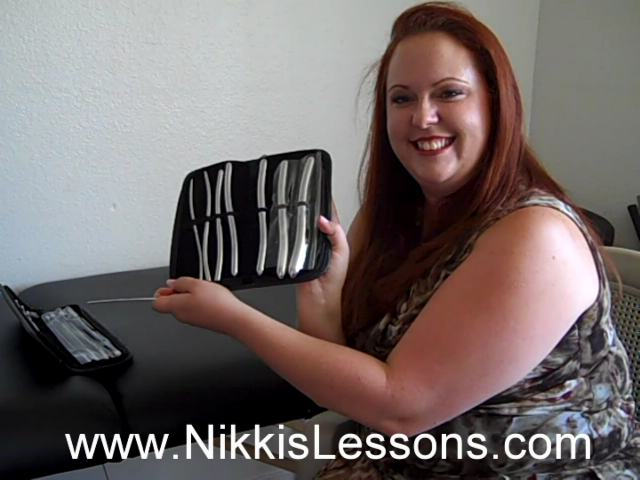 When I am doing something invasive to you it brings an even greater sense of intimacy and power exchange between us.  It shows me your complete submission and willingness to give yourself to me in all ways.  I like doing things to you, giving you intense sensations that you don't get anywhere else, creating experiences and memories that you will cherish forever.
I learned about urethral sounds from a seasoned member of the Las Vegas BDSM community.  I have since had the opportunity to practice several times.  If you are interested in experiencing urethral play with sounds during our session make sure to let me know in advance as I don't carry them with me at all times.
If you would like to see my learning process I suggest you go to http://NikkisLessons.com and take a look.  Miss telly is running the camera and you can hear many of her reactions from behind the camera lens:)  This video series is educational and you will get to learn all about urethral play and safety.  At the end my teacher "diddles" my urethra as well.
In order to see the preview you will have to register as a user at http://NikkisLessons.com  Then, if you want to see the all the footage you will have to either pay for access to that one video or sign up as a monthly member.  You will find all the instructions to do so on that site as well.
To schedule your urethral play sessions email me at mistress@mistressivana.me.  An additional option is to record our session.  This is an additional $50 unless you donate the footage to me to use on my site at NikkisLessons.
Be Good,
Mistress