That has become my most common session – sensual domination.  Here are some highlites from some of my hottest Dominatrix sessions.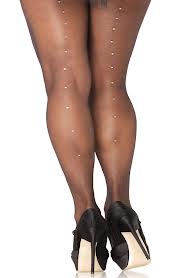 I have a client who specifically requested that I wear nylons and allow for foot worship.  He is so sensual!  His worship didn't stop there – he worked his way all the way up to my ass and then my pussy, licking and pleasing – first through the nylons and then we cut holes in the pantyhose so he could have direct access – until I had to fuck him silly.  Afterward, I told him that he might like to try wearing pantyhose himself – not for the feminization of it but for the sensation.
The next time he booked he asked me to bring a pair of nylons for him!  It was sooo hot!  When it came time to cut the holes for access I had a lot of fun sensually running the scissors up and down and all around his groin area teasing him and scaring him.  When I cut the nylon away from his dick I did it very slowly so that he could feel the vibration of the threads breaking as the blades slice through.  He was such a good boy and I was so turned on I even let him in my ass and had an amazing orgasm with his cock in my ass.