The following story is part 1 of 3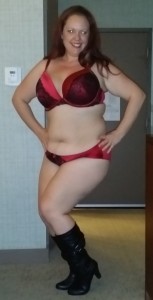 I had the most intense session the other day!
I have one friend who is extremely dominant.  He found me through my other site – www.LasVegasMasseuse.com – which is primarily focused on pleasure and not necessarily power exchange.  While I am on the dominant side of the spectrum he is intrinsically more in control of the situation (with my consent, of course) and I have had a few interesting experiences with him one-on-one where he has played with me, teased me not giving me penetration when I wanted it, making me play with myself until I cum while I suck his dick… you get the picture.  Very hot.  In fact, I have entered sub-space with him and it is very strange to let go completely.  I'm totally not used to it.  In fact, in hind sight it's scared me a bit since I think it's important for me to be in control during my sessions.  Luckily we've built a rapport and I do trust him to uphold our boundaries while we are in session.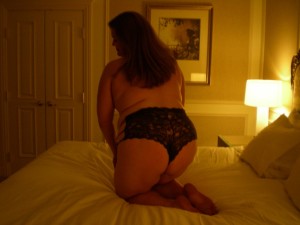 He's seen my friend T who works with me and identifies as more submissive when he's come over for sessions.  He's talked for a long time about having both of us together.  It finally happened!  And it couldn't have been better timing – I just got a new bed with a headboard and footboard that are PERFECT for binding a person down!
I got on my knees as soon as we were in the room to take his cock deep into my throat.  T stood behind me watching as I worshiped his cock.  I think she was kind of surprised because I was taking such a submissive role.  Then he told her to get on her knees and walked over and started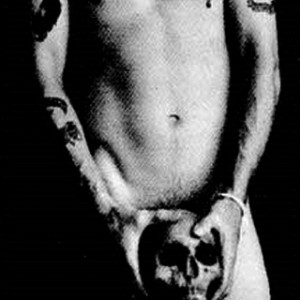 skull fucking her to the point of gagging and even made her pee her pants.  When she got up to get cleaned up he turned around to fuck my mouth some more.  T returned and getting on her knees behind him she started to lick his ass and tongue his asshole.
I reached between his legs and played with her nipples and pussy.  She came around to the front and we gave him our signature double blow job where we put our faces nose to nose like we're kissing and put our mouths around his cock with our lips touching above and below.  Keeping our lips and noses locked together we run our mouths up and down the shaft from base to head over and over slowly increasing speed with every stroke.  We did this until he was on the edge and made us stop.
We paused for water and T got the wrist and ankle restraints on.